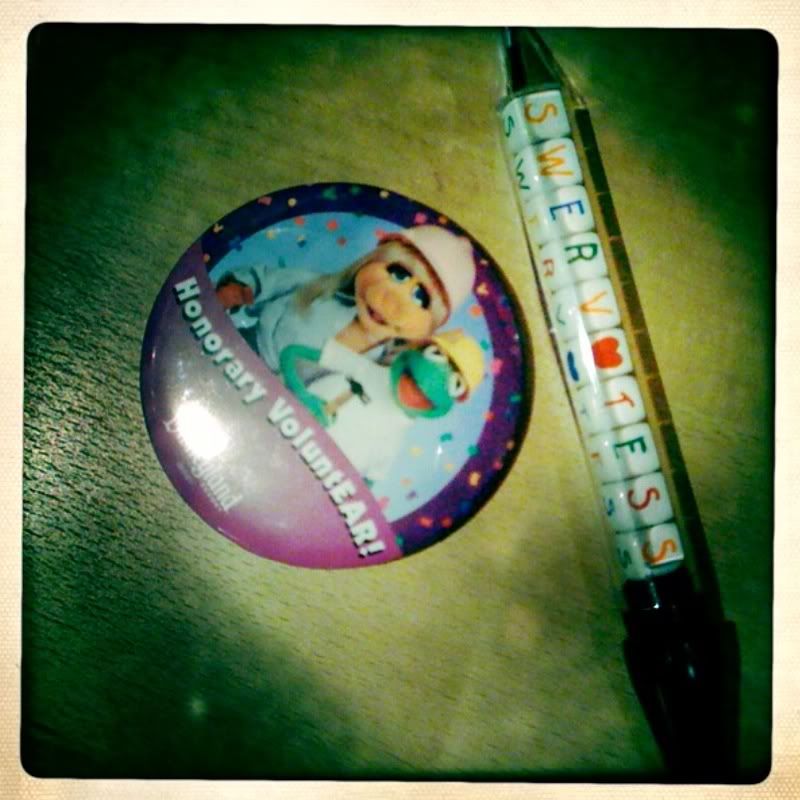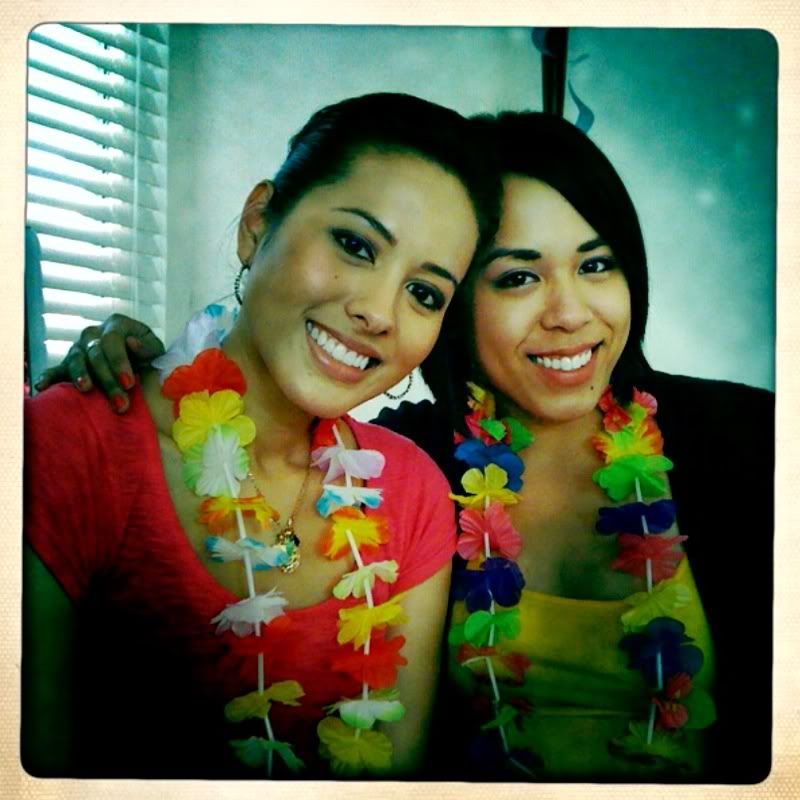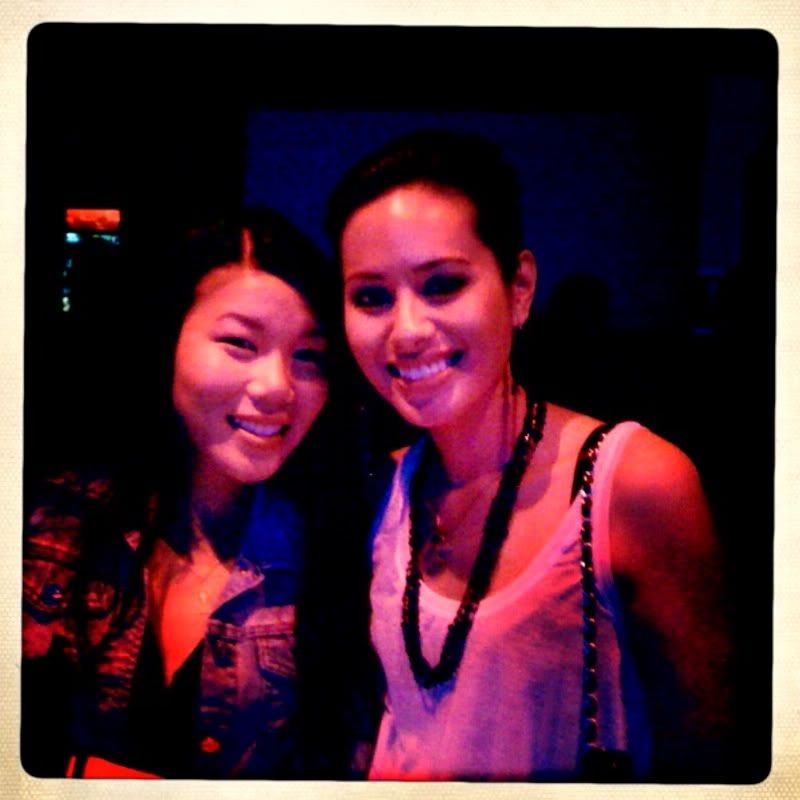 I love this iPhone App so much. It makes any picture look more interesting than it is.
1. The pin I received for doing Disneyland's "Give a Day, Get a Day Free". I loved being an "Honorary VoluntEAR!" Also, a pen I made at Disneyland as well. That Irwin bought for me. Love him..
2. A 2-in-1 plush panda I managed to convince Irwin to get for me (or was it Uri...). Did I mention that I love him? It's a pillow that can be folded in half so it looks like a fat lil panda. Oh the stupid things that Irwin helps me indulge in.
3. My bestie that is moving to Arizona, and our last pic together before I see her again for her bachelorette. Sadness.
4. Ai and I at Lot 46. Where we found St. Germaine. And where we found a woman with the worst boob job ever.