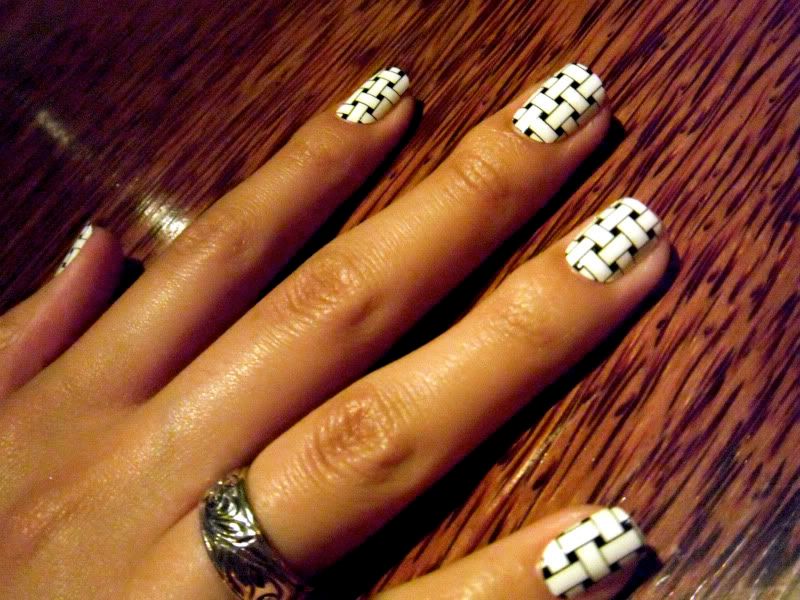 Uri and I had been dying to get Minx manicures since we found out about them a month ago. We decided to do this as one of our last hangouts before she leaves for Sin City. We picked the funkiest "stickers" we could find and were impressed by how awesome they turned out.
Uri = leopard print
me = some black and white cross hatch pattern
The receptionist told me M.I.A chose the same crosshatch pattern too. Awesome. She's just as crazy as me.