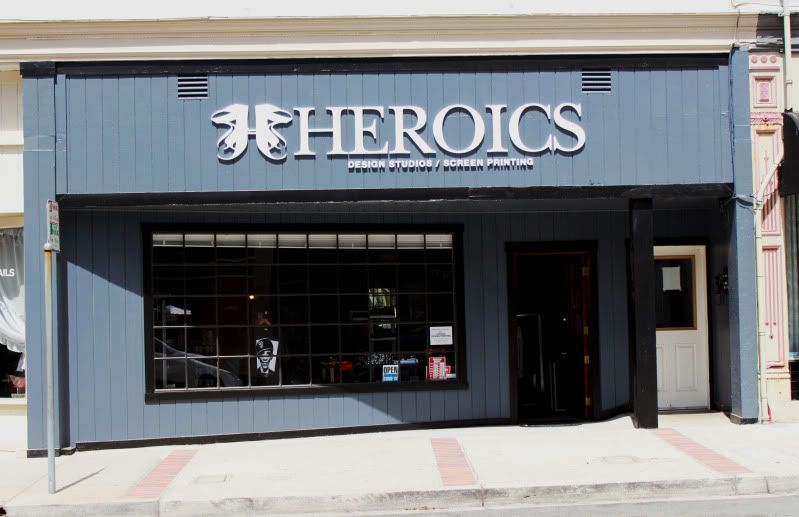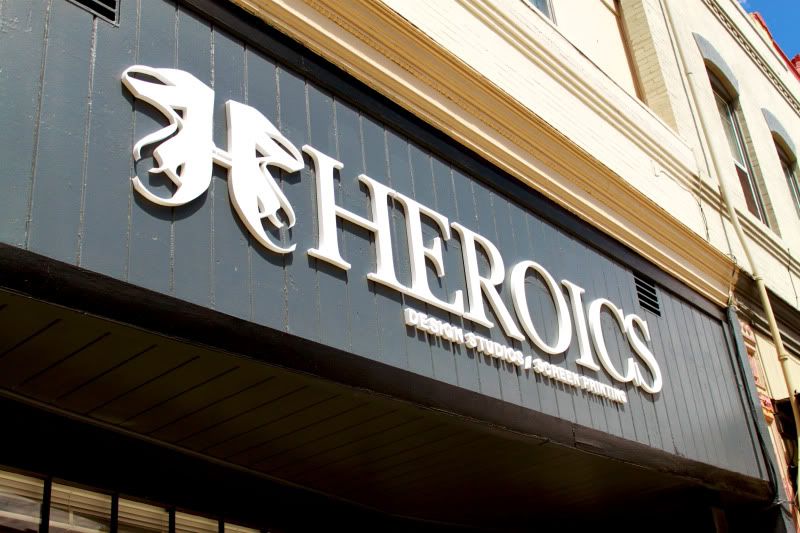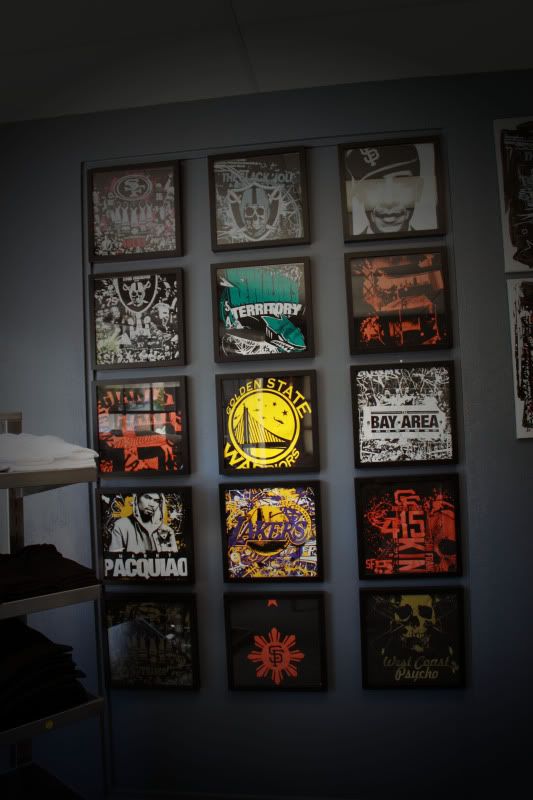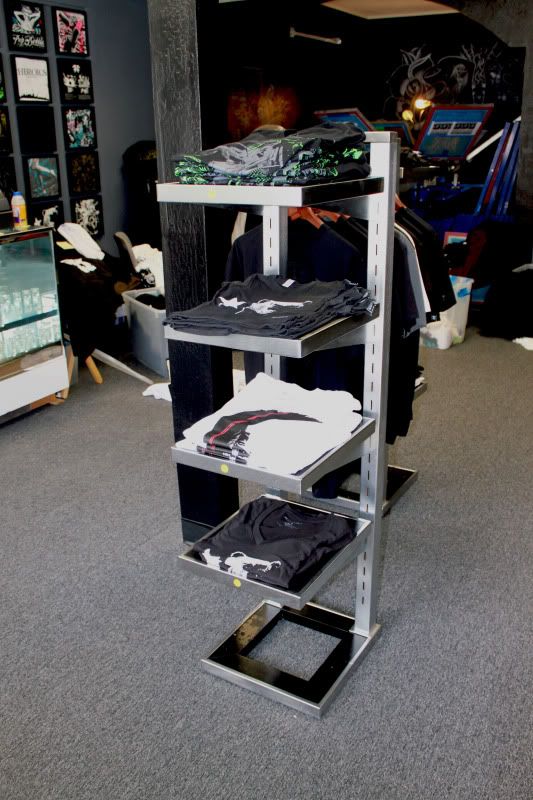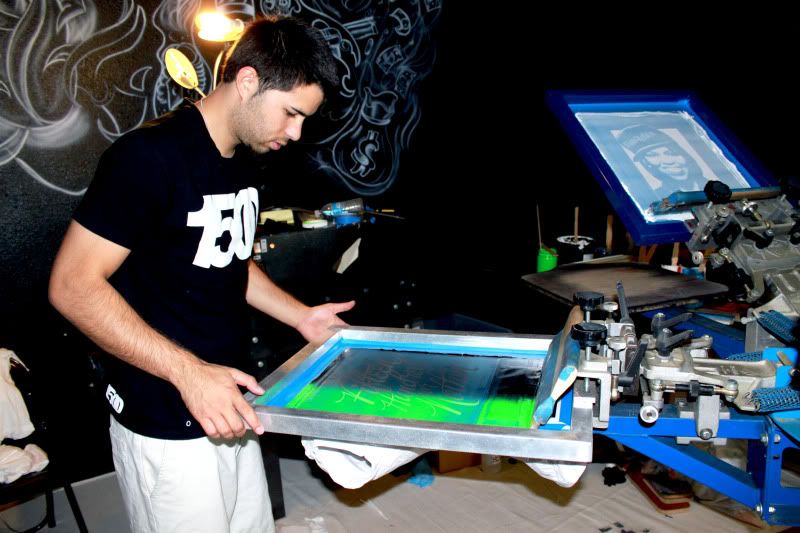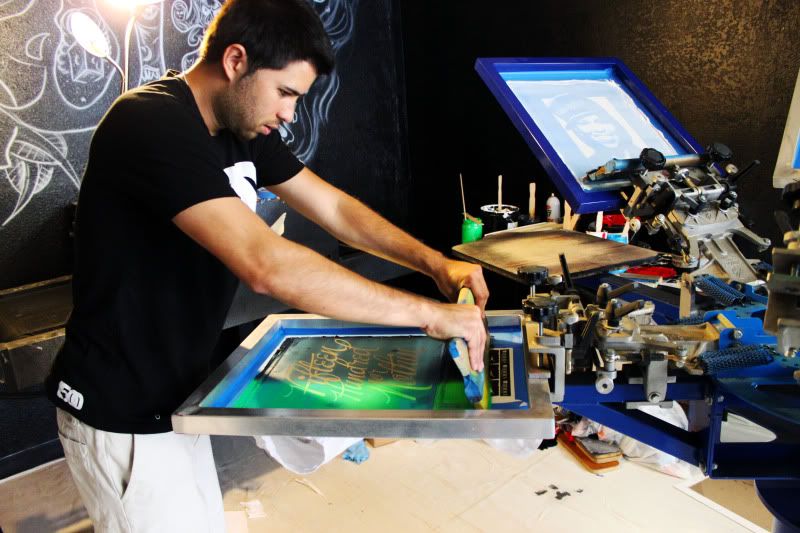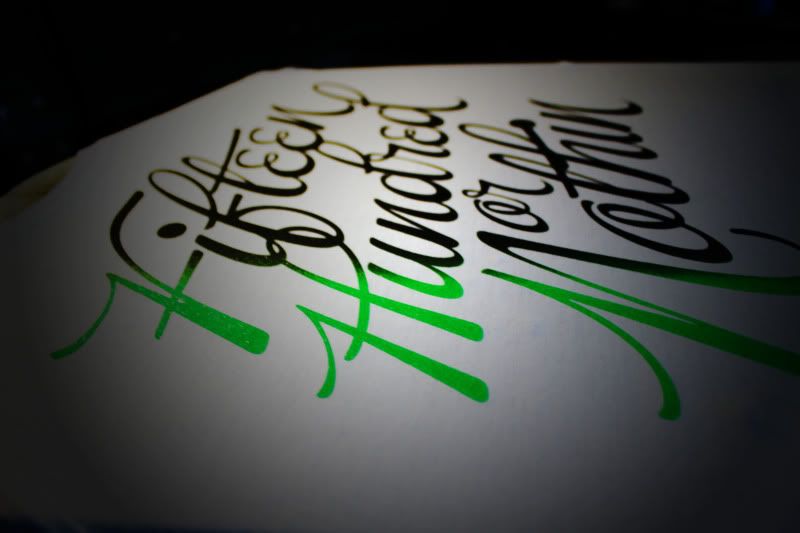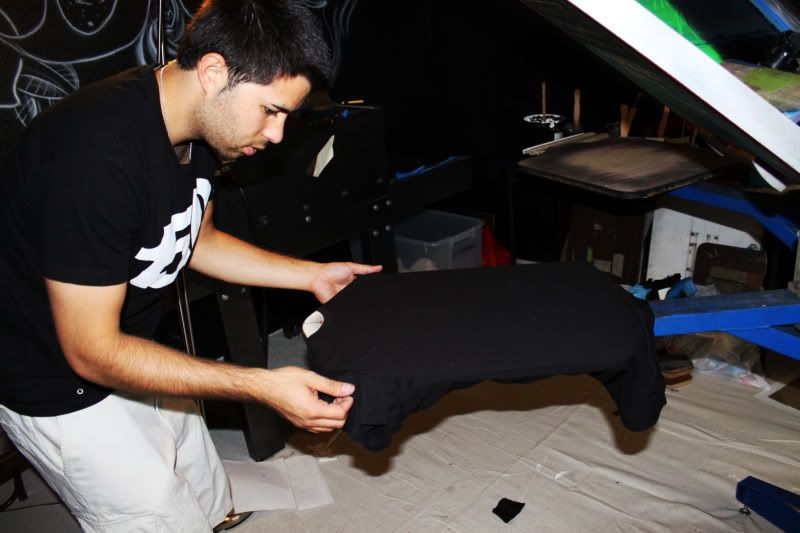 Last Saturday, I went to visit Devon's newly opened design studio/screen printing/store. I was so happy and proud to see how much he had accomplished. I still remember him selling tees out of his dorm room back at USF, and now he has his OWN store. It's great to see him come this far. I ended up being his assistant for the day, and it was really awesome to see his process.
_ The Heroics signage
_ A look inside the store - he was still setting up and you can kinda see the awesome screen printing machine in the back.
_ He was in the process of creating some tees for the production/rap group 1500 (who are an INCREDIBLE group of producers that have created so many hit songs that everyone knows and sings along to.. You may have heard of a lil song called "Billionaire" by Travi McCoy?).
_In that last shot he was making a special 1500 tee for me - for helping him out that day, woohoo!
All in all, my visit was unexpectedly productive. Check his stuff out at
www.heroicsclothing.com
. (I'm pretty much wearing out the Burnout Hoodie - one of my faves from his collection)
Can't wait to go visit again.